ORCA
Orca is a brand producing and distributing heat pumps, coming from Slovenia. Their products are manufactured from the best quality materials and successfully sold on the European market, especially in the Austria, Germany, Spain and England. The company is currently coming to the Slovak market and their biggest asset is the quality and price.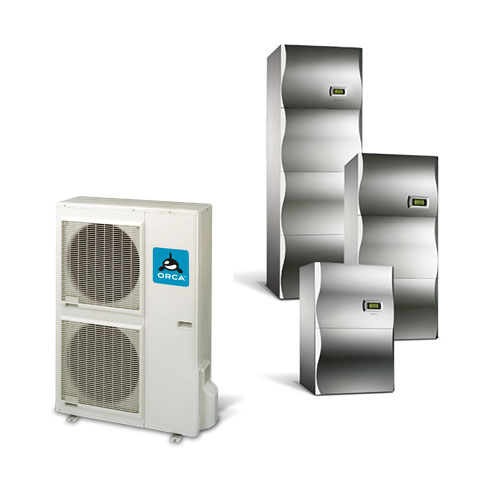 Product



ORCA heat pumps are suitable for the whole-year heating of houses and for generating the domestic hot water as well. Heat pumps are functional at temperatures as low as -15°C, what in our conditions means that you do not need any back-up power. If the temperature falls under -15°C, the ORCA heat pump has own built-in back-up power.
It is so-called SPLIT heat pump, what means, that the product disposes of an outdoor unit and an indoor unit. The indoor unit has a built-in control and a plate heat exchanger. By this connection, it is not necessary to have the antifreeze in the heating.
As the outdoor unit we use Mitsubishi Zubadan, one of the most quality outdoor units. Indoor unit has a built-in touch panel, which is connected to the internet and it is possible to control it via smartphone or computer.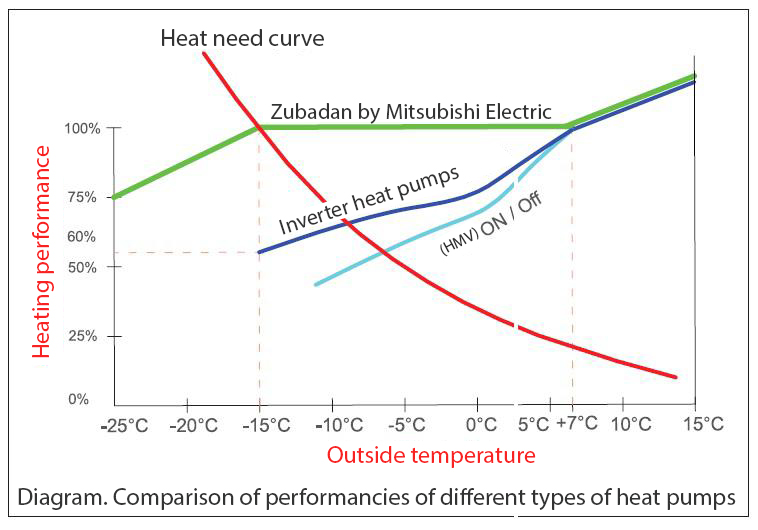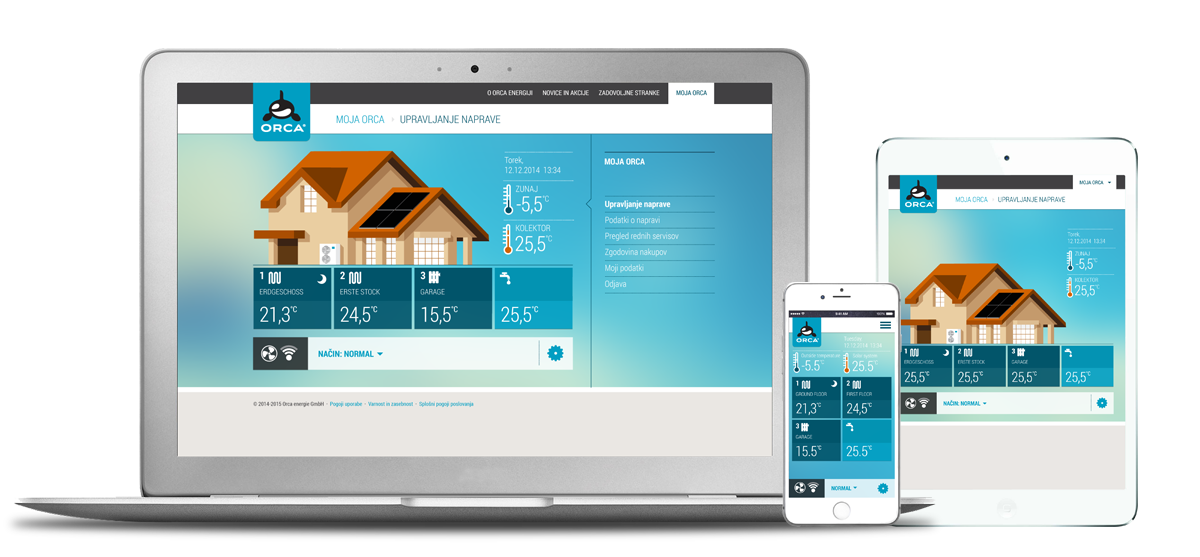 Regulate your home directly from couch, office or from the beach.
You know, that today you will arrive earlier from work. You, definitely, do not want to come to freezing or overheated home. Advanced regulation, which uses Cloud, allows you to change settings of your ORCA heat pump on your computer, tablet or smartphone. Simple and intuitive user interface will take you only a minute to learn how to use it. For supplementary simplicity, every system features colour touch screen, where you can find identical information and controlling as on your device. And this means, that you do not have to learn another system.
Do you want to know how much it would cost?
Show price

ORCA mono unit prices start from € 7.300 including VAT. State aid for ORCA heat pumps up to € 3.700. ORCA unit for DHW heating, prices start from € 1.600 including VAT.
Contact us for more information

I want to know more.
– MAIN ADVANTAGE OF THE ORCA HEAT PUMPS IS INDENPENDENCY AND SECONDARY HEATING BUILT IN THE SYSTEM
– THE ORCA HEAT PUMPS ARE MADE FROM THE HIGHEST QUALITY MATERIALS
– SUITABLE FOR THE WHOLE-YEAR HEATING OF HOUSES AND ALSO FOR GENERATING THE DOMESTIC HOT WATER (DHW)
– MINIMUM MAINTENANCE REQUIREMENTS
– FAST INSTALLATION, MAXIMUM 3 DAYS
– IT IS A SPLIT HEAT PUMP
– PRODUCT DISPOSES WITH AN OUTDOOR UNIT AND AN INDOOR UNIT
– APPROVED BY AGENCY SIEA AS THE HEAT PUMP, WHICH MEETS CRITERIA FOR GETTING THE STATE AID

The ORCA Heat Pump can operate at temperature as low as -15°C. In -15°C it still gives as a heat pump 100% performance, thanks to coolant, which is under pressure injected directly into the compressor. It is something similar as direct jetting in the car engines. Other heat pumps without such system cannot generate 100% performance. All this means, that if we install a heat pump in our climatic conditions, it is necessary to have another heating system, which will back up the heat pump in case of lower temperatures. It is essential, that these two systems are interconnected and have superior control, which will define when and which system should be used. The ORCA Heat Pump can operate alone during whole year and if the outside temperature falls under -15°C, the electric spirals will turn on. These are part of the system, the whole controlling and interconnecting of two systems will not be needed, since everything is installed in one device. This is the main advantage of the ORCA Heat Pumps, indepence and secondary heating built in the device.
Other huge advantage is fast installation. To install the device we need maximum three days. It is necessary to install outdoor unit, to ensure there is solid ground underneath and condensate drainage. Indoor unit is hanged on the wall; or in case, that the customer ordered the unit with built-in water heating we can put the unit anywhere. Indoor unit is quiet, so we can isntall it without any problems into the kitchen. This device is approved by agency SIEA as the heat pump, which meets the criteria for the state aid. It means that it has got greater COP in A2/W35 as 3.3 according to EN 14511.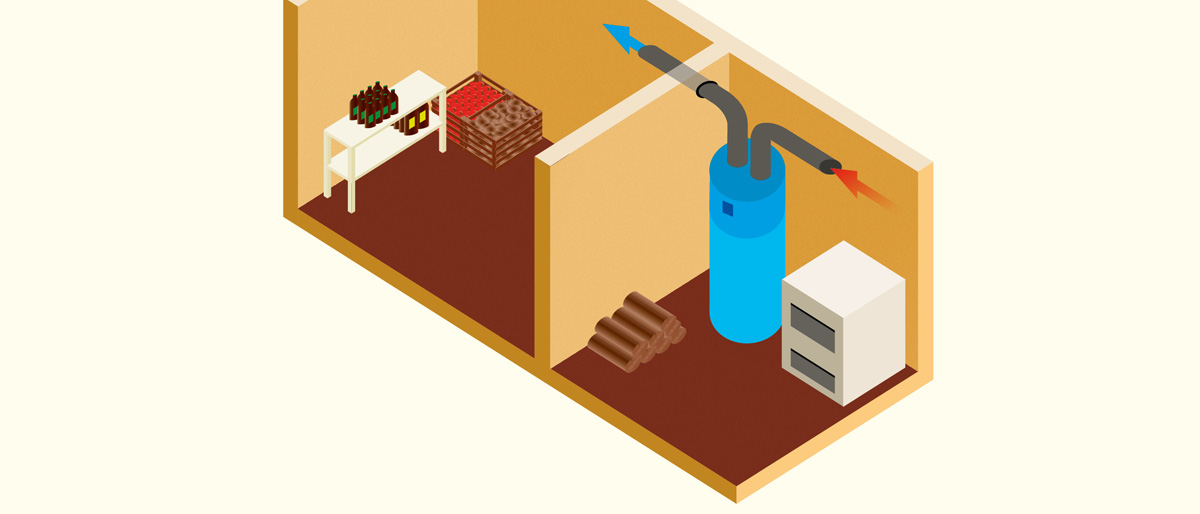 If you have any questions, do not hesitate to contact us. Our colleagues will readily help you and answer all your questions.
---